Welcome to the "Help The Bees" bonus resources page!
This is where we tell you where to get the best deals on plants & garden accessories that bees love.
We recently wrote in detail about how to transform your back yard into a haven for the humble bumble bee, and below is an extensive list of all of things we recommended getting for your garden, with links for where to buy them.
If you haven't seen the post and downloaded "Your Step-by-Step Guide to Creating an Ultra Bee-Friendly Garden", click here to check it out.
Otherwise, enjoy all the resources below, and head over to our Facebook Community if you have any questions, or simply leave a comment at the bottom of this page!
Bee Hotel
This Bee Hotel is really great, and gives bees a safe nesting place all year round.
This is one we found on Amazon, and it even comes with some flower seeds too!
Click the button below to check it out!
Bird Bath
This is a great little bird bath, and relatively inexpensive too!
Easy to clean, and free delivery from Amazon – it's a no brainer really!
Click the button below to check it out…
Christmas Rose
This flower is one that is essential for bees in the winter.
It flowers from December through until April, and will give your garden a welcoming dash of white around Chrsitmas time.
Click the button below to get yours today!
Pansies
This is an old favourite!
A classic, easy to grow plant, one you can even get the kids involved with!
It will provide a wonderful splashes of colour through the Autumn and Winter, flowering from September through until May.
It comes in a wide variety of colours too.
Check it out by clicking the button below…
Snowdrops
Another classic, this will provide your bees with another source of nectar from January through until April.
They always dance nicely in the winter breeze too!
Click the button to check it out!
Lungwort
This pretty little woodland flower provides an excellent, wild source of nectar for bees.
It's also possible to buy these from garden centres, so that you can give your back yard bees a taste of the wild!
Click on the button below for our recommendation on where to get them from!
Crocus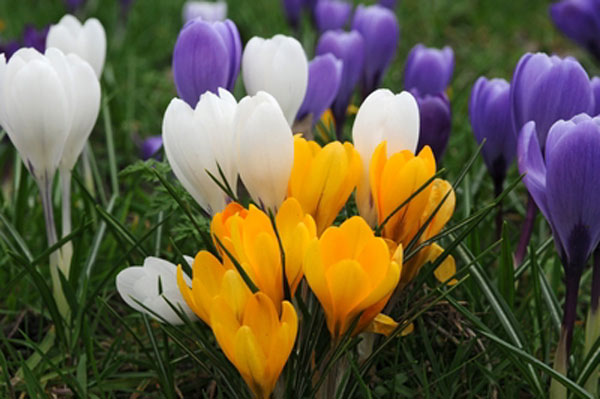 These are some of my FAVOURITE EVER flowers.
They always remind me of late winter mornings at my Grandparents house!
They come in 3 different colours (white, yellow and purple – shown in the picture), and flower from February to March.
Check them out by clicking the button below!
Apennine Anenome
A sort of whitish blue colour, these flowers will bring a lovely blue glow to your Spring garden.
They flower from March to May, and like to be in full sunshine or partial shade.
Click the button to check them out!
Red Hot Pokers
Feeling exotic? Then this is the plant for you!
The flowers form long, vertical "tube" like shapes, and range in shade from yellow to orange to red.
They certainly will brighten up your Summer garden, and give you that sort of rustic Autumn look later in the season too.
Click the button below to get yours!
Viola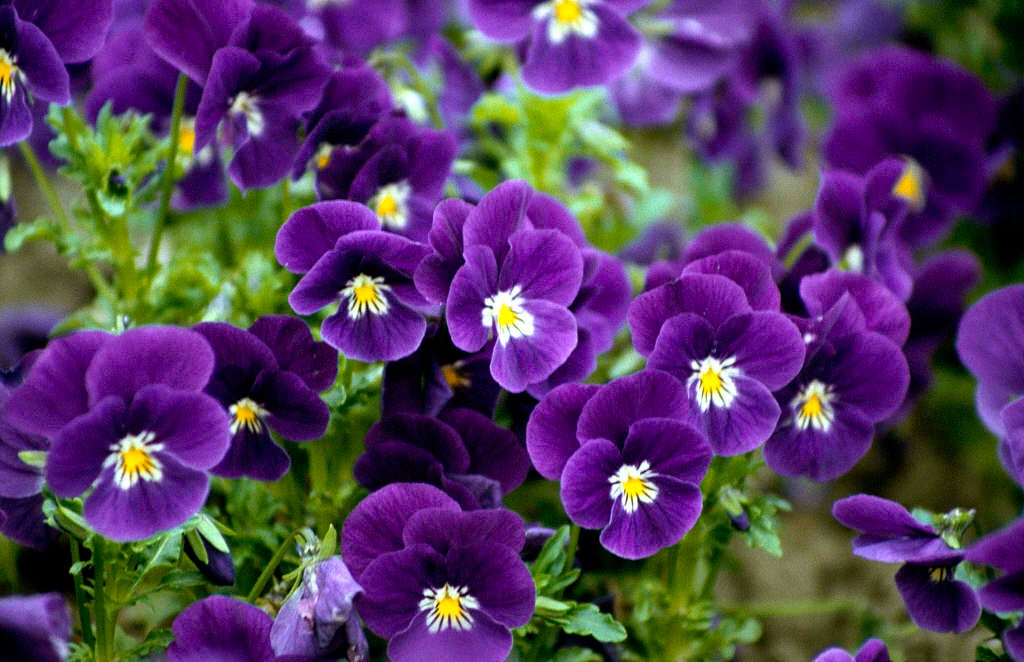 These are like the summer version of a pansy!
Another classic in the garden, the viola provides nectar and pollen for bees throughout late Spring, Summer and Early Autumn.
They make great plants for hanging baskets too!
Get yours by clicking on the button below…
Comfrey
Comfrey is a common plant around the world, and comes under a similar category to foxgloves…
They look a bit like weeds, but are actually very lovely plants producing beautiful flowers!
Bees adore these, so click on the button below to get some for your garden!
Poppies
The common poppy is a wonderful sight to see, often around the edges of farmers fields.
They are also a great addition to the wild area of your garden, and will give bees a great source of nectar as well as giving your garden that non-domestic, wild feeling.
To get yours today, just click the button below!
Sunflowers
The iconic sunflower, towering above most things in the garden, is quite a sight to behold.
They are also much easier to grow than you might initially think.
I'm sure you can guess too – these are a big favourite of bees! Yellow is one of their favourite colours, and that huge flower head can provide them with so much nectar.
Grab your sunflower seeds today by clicking the button below!
Geranium Rozanne
This hardy version of Geranium is a perennial, and will come back year after year.
It provides lovely colour in your garden, as well as food for pollinators from early Summer to late Autumn.
Click the button below to get yours today!
Winter Honeysuckle
More commonly known for it's pale pink flowers in Summer, this one will be you bees favourite in late Winter and early Spring!
Giving you white flowers between February and April, it will compliment those snowdrops beautifully, and give you a much needed reminder that warmer days are on their way.
Click on the button below for our recommendation on where to get one from!
Sun Rose
The Sun rose, or "Rock Rose" as it's also known, comes in many different varieties.
Our favourite is the one above (scientific name for this variety – Cistus X Purpureus).
It brings a brilliant spalsh of pink to the early summer garden, and it always amazes me that each flower only lasts for a day, but once it's established, it will consistently have lots of flowers for weeks!
The bees really love this one in our garden… as does our cat – he loves to sit underneath it!
Check it out by clicking the button below…
Lavender
A classic in the garden, this useful herb doubles as a one of the many favourites of honey bees.
It will bring a gentle shade of lilac or deep purple to your summer garden, along with a very relaxing scent.
Click the button to check it out!
Paniculate Hydrangea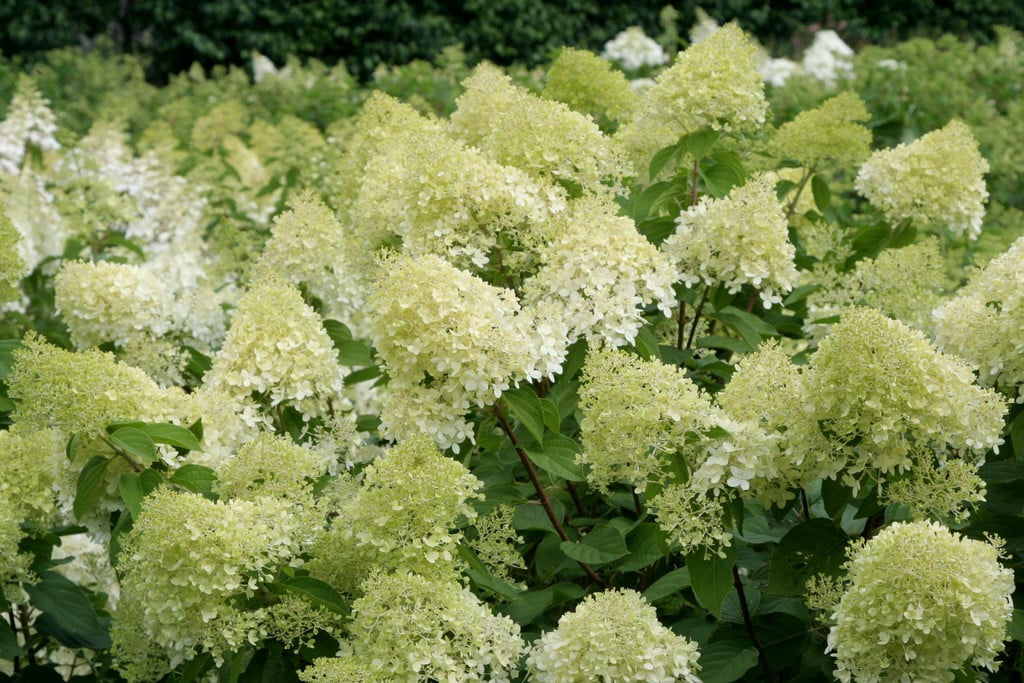 This lovely variety of hydrangea gives a twist on a classic look.
A classic hydrangea has very rounded bunches of flowers. However with this version, the flowers form cone shapes, giving this shrub a little something different.
It also flowers later, from August to October.
Click on the button to find out where to get one for your garden!
Hebe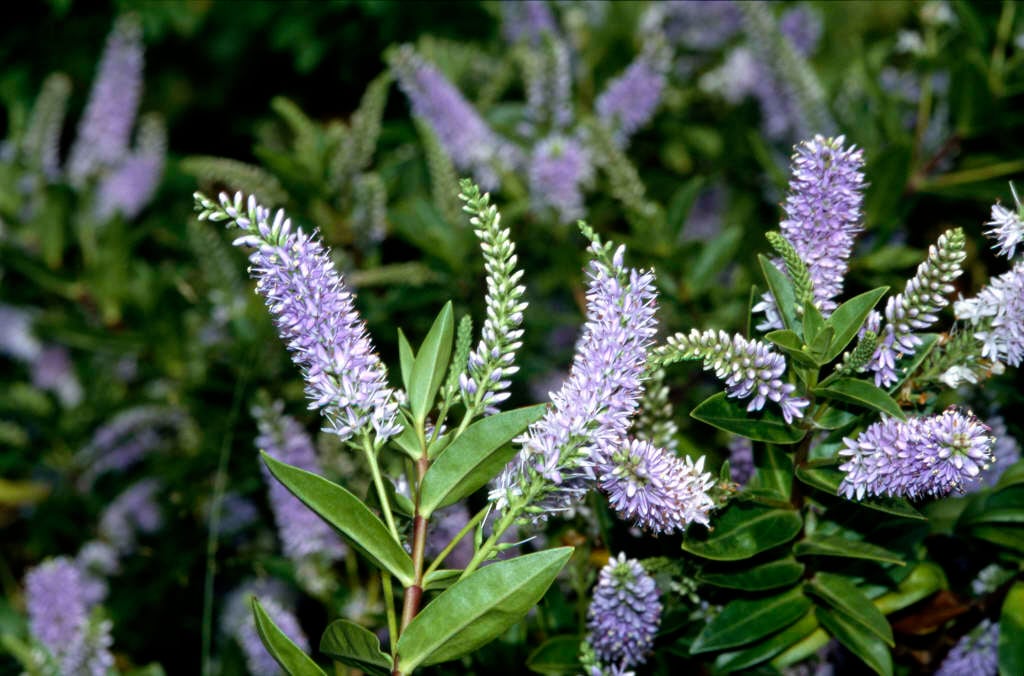 Another plant with many varieties, we show you a picture here of the version most commonly known as "Sapphire".
Bringing a deep blue or purple to your garden, this provides 2 of the 3 favourite flower colours of bees, and comes highly recommended for supporting pollinators.
Click on the button below to check it out!
Fuchsia
These dainty flowers come in a variety of colours, from a mixture of deep pink and purple, to pastel shades of those colours.
I love them because they remind me of ballerinas, and are quite lovely to watch dancing in the breeze!
Check them out by clicking below.
David Viburnum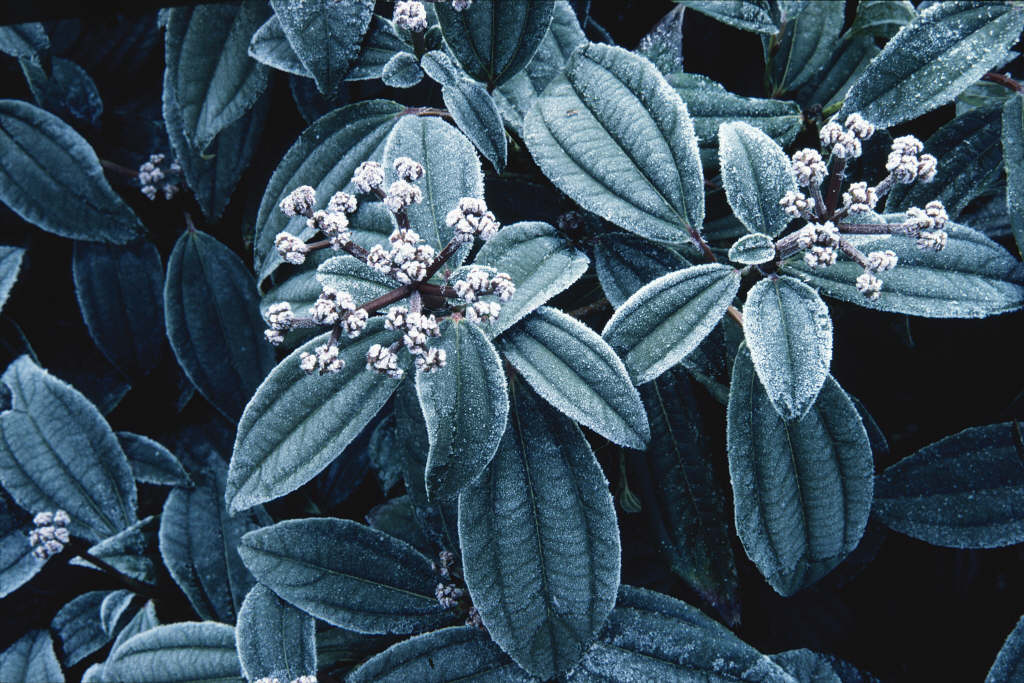 The first of 2 varieties of viburnum that we recommend has a short flowering season from May to June.
During that time, it produces wonderful white flowers. Once flowering is over, it produces fruit all throughout the autumn and winter – it will be a vital food source for birds and other small animals during this time!
Click the button below to check out where to get it from!
Viburnum Tinus
The second variety of Viburnum that we would recommend, is the Viburnum Tinus.
Like it's cousin on the left, it produces white flowers, but it does so between November and May, making it a perfect food source for bees throughout the winter.
Check it out in more detail by clicking the button below!
Clematis Cirrhosa
This beautiful climbing plant flowers from December to February, making it a perfect addition to your garden to help those bumble bees through the Winter.
There are few different varities, and you can get plants with white or pink flowers.
Click on the button below for our recommendation on where to get them from!
Armand Clematis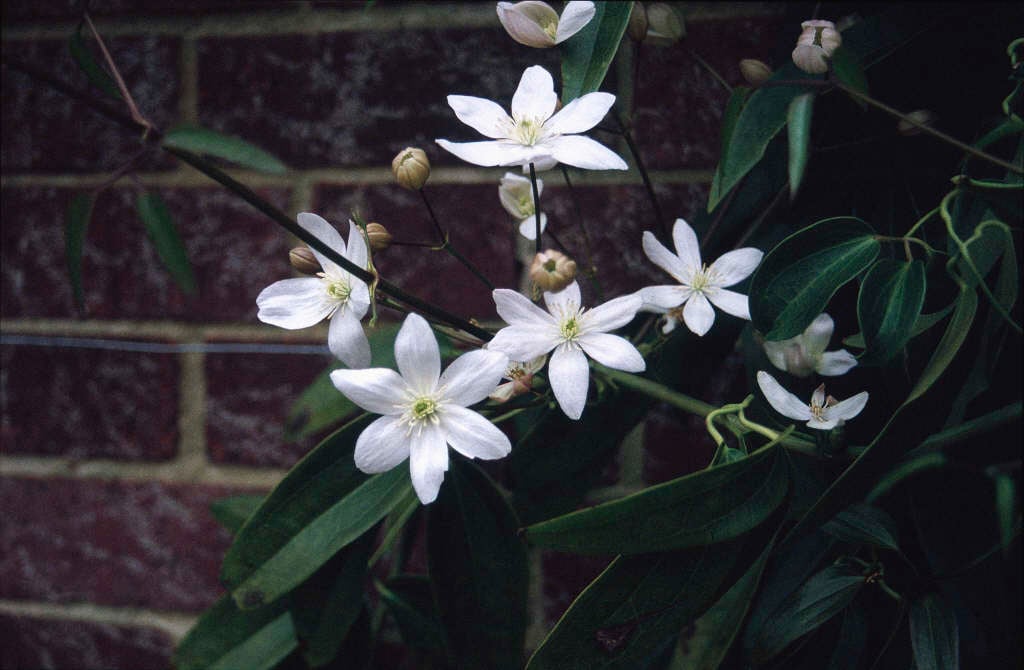 Another variety of Clematis, this one flowers in April and May.
It will not only give the bees and other pollinators some tasty food, it will also give a great lift of colour to your Spring garden!
Check it by clicking the button below!
Climbing Hydrangea
This one is a little different to what you might normally call a hydrangea!
It is the only one of the family that is designed to be trained up a wall, and it can even grown into a huge bush or tree if you want it to!
Click the button to check it out!
Magnolia
These trees are my favourite, and a sure sign that Spring has arrived!
They produce big flowers in March and April, and are another favourite of bees.
Click the button below to get yours today…
Apple Tree
This one is for you as much as the bees!
Any fruit tree provides plenting of nectar and pollen in it's blossom for bees to feast on. Give it a few months, and you'll have some tasty treats too!
Apple trees normally blossom in April and May, after the last frost.
Our favourite variety is a bramley apple tree, because you can easily cook the fruit and freeze it so it doesn't go off.
Check out where to get yours below…
Pear Tree
Another popular fruit tree, just like the apple tree, this one will provide ample amounts of blossom for your pollinators in the garden.
It's flowering season is a little earlier than the apple tree, blooming in March and April.
Click the button below to check it out!